Next New Networks
The pioneering multi-channel network company, acquired by YouTube in 2011.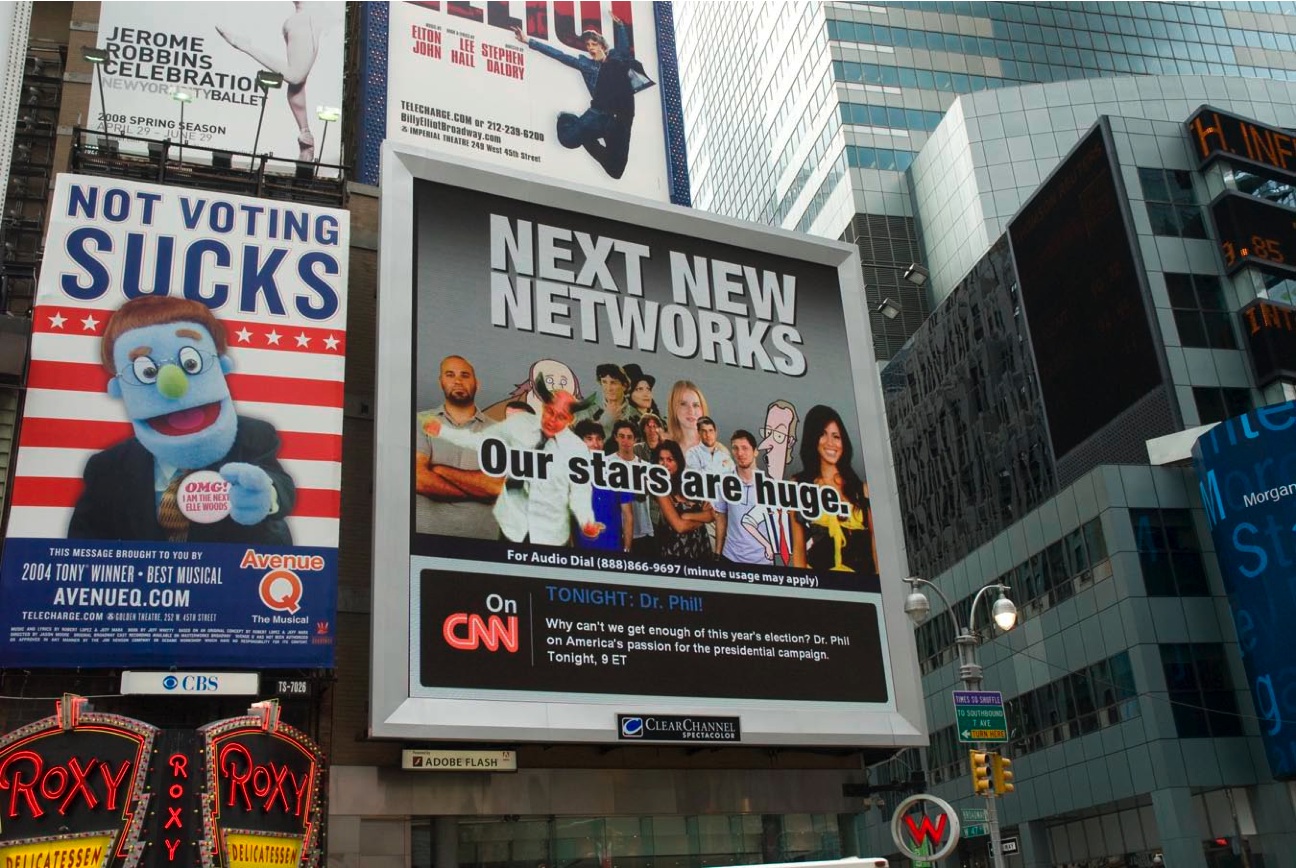 Invented the multi-channel network (MCN) business model and the concept of audience development, racking up over 2 billion video views and thirteen Webby Awards, more than any online media company at the time.
Next New's lineup included hit channels Barely Political, VSauce, and ThreadBanger and a network of over 100 independent creators such as The Gregory Brothers.
Next New Networks Reel, May 2010
Next New lives on as part of YouTube, as the teams that created YouTube Spaces, YouTube Rewards, the YouTube Creators program, the YouTube Playbook, and YouTube Originals, as well as popular independent channels VSauce, Channel Frederator, The Key of Awesome, Indy Mogul, and ThreadBanger.